Explore all the

features
Cookienovo is an efficient, functional and intuitive application that will simplify the integration of Cookies on your website, in accordance with applicable legislation.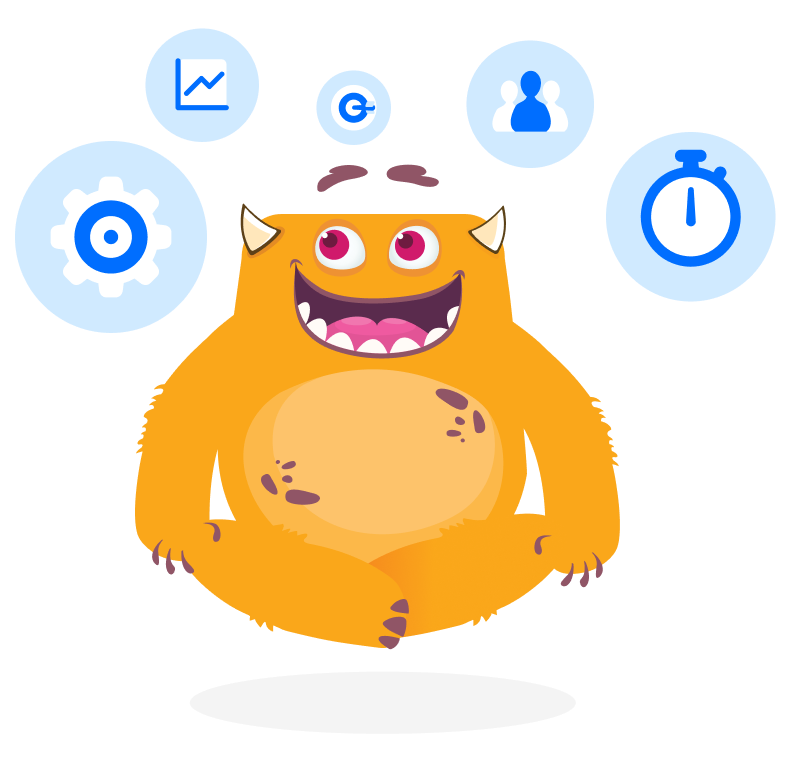 Cookienovo - main
functions
Cookienovo is designed so that even beginners, whether owners of a website or e-shop, can work with it. Alternatively, you send simple code to your web developer, and he implements it into the site.
Collection of mandatory cookie consents

When managing the website, you no longer have to laboriously check the Cookie bar and add new Cookies. Automatic scan, regularly checks your website and adds all Cookies whose absence it finds on the website. It also automatically adds all necessary information from our internal database, classifies them according to purpose and automatically blocks rejected Cookies.

Clear dashboard

A clear dashboard will show you all important statistics. You will thus see an overview of granted consents, a list of Cookies that your website processes and can use this information to improve UX.

Customizable Cookie banners

All Cookies bars are clearly arranged and their text is in accordance with the GDPR. However, you can also graphically adapt the bar to your website so that it matches your identity. The entire application is intuitive and easy to set up. You can easily reformulate the texts according to your internal needs.

Reports

Set up regular reports, and you will have an overview of all your sites, without even having to lift a finger.

Responsive design

Cookienovo also works perfectly on mobile devices, so the Cookie bars adapt to the visitor's device, while not looking dull or unclear.
Automatic scanning and declaration of cookies

Once a month, Cookienovo performs an automatic cookie audit by scanning your website for cookies and generates a cookie declaration using the description of each Cookie found on your website.

Cookie storage

Cookienovo manages a repository of cookies with a description of the purpose of commonly used third-party cookies. So when Cookienovo identifies a known Cookie on your website, it uses the information from its knowledge base to describe the purpose of the Cookie to your website visitors. From the Cookienovo storage, it creates a local storage after the first scan of your website. In local storage, you can change any description used and set purpose descriptions for all Cookies identified by the scanner. During subsequent scans, Cookienovo reuses information from the local storage to describe both first- and third-party cookies.

Support and automatic detection of any language

The text in the consent dialog can be customized using an unlimited number of language variants in the browser-based manager. Default text templates are available in the Cookienovo administration, in up to 30 language variations (English, Slovak, Czech and other world-wide languages). Additionally, Cookienovo enables automatic language detection to display the consent dialog in the preferred language of individual website users.

Fast and reliable

Cookienovo works from the Cloud and therefore adapts to your needs. The service uses extensive Cloud features to ensure high availability, such as full redundancy, load balancing, automatic capacity scaling, continuous data backup and geographic replication, along with an operations manager for automatic geographic failover at the data center level.

Encrypted security

Consents are automatically collected over a secure SSL connection, and all consents are stored as strongly encrypted keys.
Easy to deploy to your website

Cookienovo is an independent Cloud service that can be connected to any website. Just copy a few lines of JavaScript code from the Cookienovo manager to your website to display your own cookie consent banner and statement. Cookienovo may automatically withhold all first and third party cookies and trackers until you have consented.

Cookie Control & JavaScript SDK

With Cookienovo you have full control over which Cookies are set on your website. Instead of leaving your website visitors to opt-in or opt-out of up to several hundred third-party cookie providers, Cookienovo offers your visitors a simple and general choice of four types of cookies across all cookie providers. Cookienovo offers full support for required prior consent, so only absolutely necessary cookies are set before user consent. Cookienovo can automatically block all first and third party cookies and trackers on your website. Alternatively, you can manually flag scripts to be paused until the user gives consent.

Compatibility

You can implement Cookienovo on all types of sites or e-shops, whether they are built on Wordpress, Shopify, Shoptet or your own CMS. Implementation takes only a few minutes.
Friendly interface

Cookienovo displays a user-friendly interface when a user first visits your website - regardless of which page the user lands on first.

Customizable interface

A highly customizable consent interface informs your website visitors about the use of cookies, and asks for consent to the setting of cookies in their web browser, all with minimal impact on the overall user experience.

Speed and simplicity

Cookienovo makes it faster and easier for visitors to change or withdraw their consent, bringing flexibility and simplicity to an area that users often find tedious and complicated.

Memory of choice

Cookienovo remembers the user's choice for 12 months, after which the banner is automatically displayed to renew the user's consent.